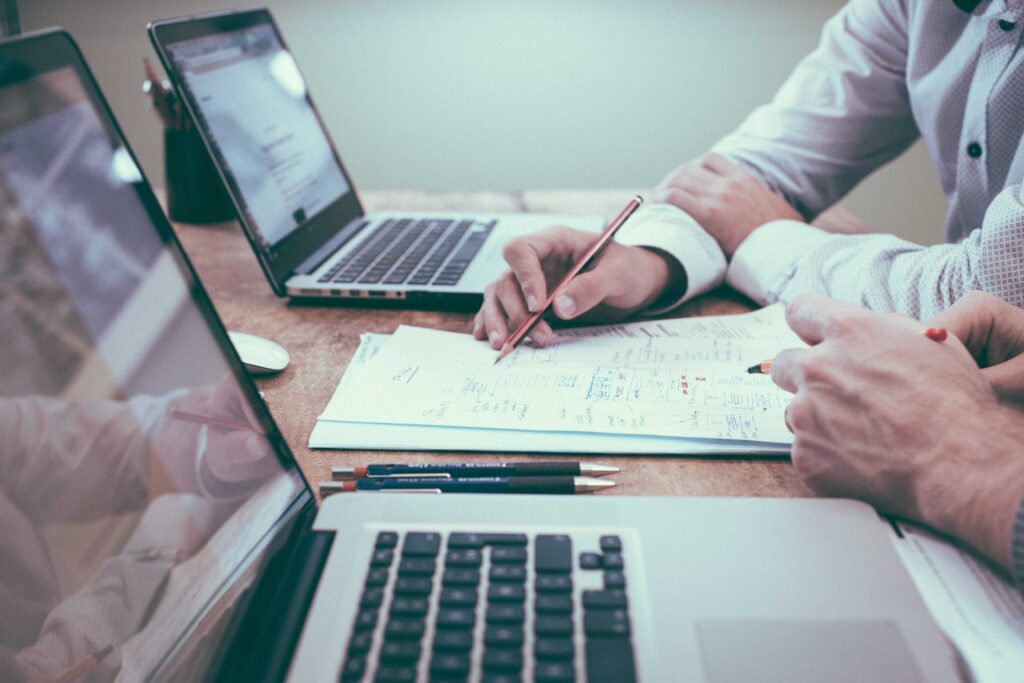 As a non-profit, you want your company and employees to spend their time serving the needs of others. But as of late, it seems like they are spending too much of their time with piles of accounting, banking and compliance paperwork.
But how can your non-profit get your employees back out in the field instead of in front of a computer performing data entry? Simplify, Standardize, and Automate.
Turn to the experts at Zobrio and their advanced financial management solutions for non-profit organizations. Zobrio takes the time to understand your current processes and future needs which helps you avoid the headache of retraining your staff to a new workflow.
Call their helpful representatives today or reach out to the team online for more information.
Who is Zobrio?
Zobrio is a company that takes pride in providing exceptional technology solutions to non-profit companies across the country. But Zobrio does more than just provide high-tech solutions; one of their pillars of success includes unmatched customer service and localized support.
Our team includes many former end users who know first hand best practices of fund accounting. Additionally, Our implementation team is made up of seasoned professionals who have completed countless implementations successfully.
Zobrio often recommends fund accounting software perfect for organizations that are outgrowing traditional accounting and finance programs and looking for something with more financial integration.
Why is Zobrio perfect for non-profit fund accounting?
Let's be honest, for most non-profit organizations, fund accounting is extremely labor-intensive. Compliance issues, multiple hand-offs, and disconnected systems all complicate matters. And too often, traditional accounting software isn't designed to satisfy your mission.
Process automation or workflow automation saves a lot of time and stress. It also reduces data entry errors and improves accuracy.
Our Fund Accounting software takes disconnected systems and multiple funds and streamlines the accounting process. The streamlined data exchange automates and integrates all of your reporting documents.
Simplify: eliminate the need for multiple disparate spreadsheets or excel files. Eliminate the task of consolidating these files. Eliminate data entry errors.
Standardize: by standardizing processes, you reduce errors, and streamline your workflow.
Automate: save time and money and resources.
Our Fund Accounting software offers everything you need without all of the excess features that cause confusion. In fact, the program was designed specifically for non-profit and government-related businesses.
Zobrio success stories
Recently, Prevention First, a non-profit organization in Illinois specializing in the prevention of substance abuse, teamed with Zobrio to update its fund accounting software.
As a small organization, Prevention First was apprehensive about switching software. But with help from the Zobrio team, Prevention First easily made the switch.
Every step of the way, Zobrio was there to make sure all the employees were comfortable using the new system.
Prior to the upgrade, the Prevention First staff was spending too much valuable time making manual calculations for monthly reports. They were doing everything by hand, couldn't process credit card transitions, and had to print out every report manually.
But after the switch, the team has saved over 10 hours a month that was once spent on manual accounting.
One of the features that Prevention First loves the most is the Visual Chart Organizer. This advanced option allows the team to create customized levels of reports utilizing the most significant details with only a few simple clicks.
Lisa Andrew, the controller at Prevention First, says this about upgrading their accounting software with Zobrio:
"With the upgraded fund accounting software, I can customize our reports down to the smallest detail. I can choose the headings and footers, the date range, the account groupings, and even the color scheme. The customized reports are saved and ready for future use…..The overarching benefit that I have received from our partnership with Zobrio is definitely efficiency.â€
Because much of the Prevention First team works remotely, the cloud-based functionality was also a huge plus.
Cloud-based system
Cloud-based systems are another arm of support for non-profit organizations. That means you can always access your important financial information instantly from any digital device. Zobrio's cloud-based systems also:
Lower IT costs
Provide protection from viruses and ransomware
Include regular digital backups
Safeguard your data with permission-based access
Upgrade your accounting system with Zobrio today
If your organization is experiencing a high degree of frustration with your fund accounting processes, you might be ready for a new solution that streamlines your fund accounting activities.
Your employees deserve to spend time serving others instead of spending hours on accounting and finances.
If this sounds like your situation, call the Zobrio team today. Their team of experts can set up a no-obligation consultation to determine the right fund accounting solution for your organization.
Call the office today or reach out to the leaders in fund accounting solutions for non-profits today.