Expert Financial Edge NXT Implementation and Consulting
International Commission's goal is to equip and enable believers worldwide through support, education, training, evangelism and discipleship. As a faith-based nonprofit that ­relies on donations, International Commission chose to implement Blackbaud Raisers Edge and Financial Edge for their fundraising and fund accounting needs. After significant delays and roadblocks during the implementation process for Financial Edge, they called on Zobrio to assist.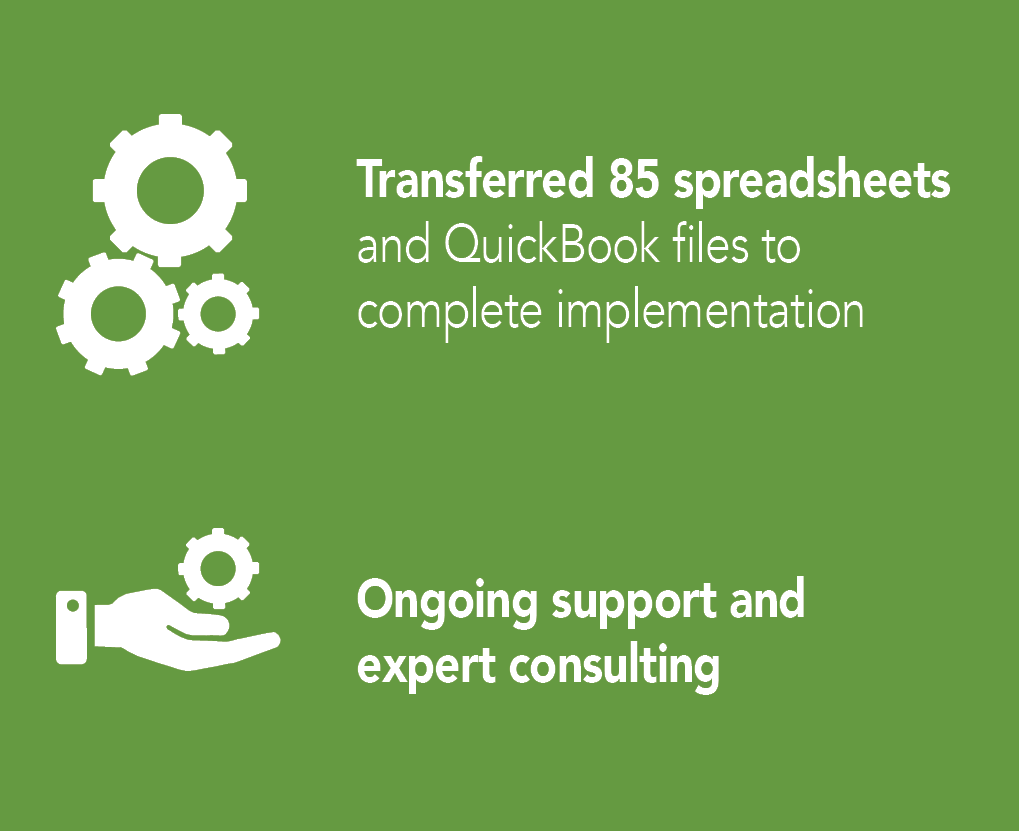 Zobrio understood what we needed; they understood us. Zobrio took the reins, took all 85 spreadsheets which were a nightmare, took QuickBooks and plowed through all the monumental headaches and got us where we needed to be. It was a ton of work.
I have nothing but praise for Zobrio.

— Rick Pauly
Vice President of Operations
International Commission is a lean organization with approximately 16 staff members doing the equivalent work of 40-50 people. International Commission relied heavily on its former president and controller to manage all their operations and finance. As the date of the former ­president's retirement loomed closer, they knew they had to urgently find a solution to manage their ­funding and budgeting needs.
International Commission had a very complex budget and funding structure, with both ­restricted and unrestricted funds. Their countless international initiatives also had very exacting funding ­requirements. Blackbaud's ideal suite of programs seemed perfect for their needs and ­International Commission started the process by implementing Raisers Edge. This was the beginning of their troubles.
The Raisers Edge implementation started positively at first, but things quickly stalled. ­International Commission was able to finally complete the Raisers Edge implementation with the help of online tools from Blackbaud. International Commission then moved on to Financial Edge, but after 12 frustrating months of trying on their own, they concluded that they needed additional support. After an online search, they stumbled on Zobrio.
Vice President of Operations Rick Pauly said, "I talked to several people, and they all said ­Zobrio had the most precise and capable people, some having previously-worked for ­Blackbaud. Whenever I had ­questions, Zobrio always had good answers. I was sold that ­Zobrio knew what they were doing."
Zobrio stepped in and helped International Commission complete their implementation of Blackbaud's cloud-based fund accounting solution Financial Edge NXT.

Expert personalized implementation
As part of the FE NXT implementation, 85 spreadsheets along with information from QuickBooks were converted and transferred, requiring massive amounts of manual work. According to Pauly, their Zobrio consultant was very pleasant and knowledgeable throughout the process and worked tirelessly with ­International Commission's accountant Dawn Whiteside to complete the transfer.
"We need a company like Zobrio to have our back," said Pauly, "and Zobrio is doing an excellent job."
Industry expertise, support and ongoing consulting
Even after the FE NXT implementation, Zobrio continues to offer support to International Commission, helping them with their first audit after the implementation. Zobrio has also provided support for 990 tax forms and more.
Pauly said, "Zobrio has trained us, helped us, and has been immeasurably patient with us. We don't have the knowledge base but Zobrio does. Zobrio has helped us physically move things forward."
International Commission continues to rely on Zobrio's expertise, benefiting from the personal touch and quality support from Zobrio's skilled consultants.
Pauly doesn't regret his decision to use Zobrio and said, "I was skeptical at first, especially of an outside group. Then when I talked to Zobrio, I was sold on the organization, but I was still skeptical of what they could accomplish. Zobrio changed my mind when they came in, picked everything up, and got us up and running. Zobrio has helped us get out of the [fund accounting] darkness and into the light."
About Zobrio
Zobrio is a preferred Blackbaud Channel Partner for Financial Edge, the industry-standard in Fund Accounting Solutions. Countless government entities have made Zobrio their trusted advisor, relying on our expertise and premium support for their fund accounting solutions. For more information on Zobrio or Blackbaud's Financial Edge Fund Accounting Solution, call us at 800.796.4984 or visit www.zobrio.com.