A Lesson on Fraud Prevention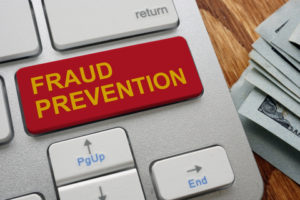 It's easy to get complacent and think that fraud only happens in big cities. The documentary All the Queen's Horses detailing the infamous actions of former city comptroller of Dixon, Illinois, is a somber reminder that fraud could happen anywhere, no matter the size of the municipality or town.
What happened in Dixon, Illinois?
So how was it possible for someone to steal a staggering $53 million from Dixon, Illinois? It all boiled down to a critical error of putting their absolute trust in one employee, giving this individual free reign and autonomy without balance. It's ironic that former President Ronald Reagan, credited for the iconic phrase trust but verify, actually spent much of the 1920s in Dixon, Illinois.
How can we prevent fraud?
Once we've gotten over the brazen deception used to commit the fraud at Dixon, our thoughts turn inward. Are we vulnerable to fraud? What can we do to prevent fraud from happening here? As stewards of our communities, how do we accurately manage our budget in a manner that prevents fraud, without making the process too cumbersome?
Dixon was able to move forward after the fraud and instituted some healthy balance in their processes. They created a team approach with multiple checks and balances to prevent fraud.
---
Tips on fraud prevention
Staying true to the approach of trust but verify, here are a few tips to keep in mind to prevent fraud.
Make sure your accounting process is compliant with government accounting standards
Select an accounting software solution that is capable of supporting your compliant accounting process
Make sure security settings provide a clear separation of duties for approving payments, printing checks, posting, and bank reconciliation
Keep your eyes open for any potential red flags such as missing sequences in checks or multiple transactions just below the threshold requiring approval
Carefully examine backup documentation for authenticity; look for tell-tale signs of fraud such as fuzzy or missing company logos, or invoices that look different
Educate employees on fraud prevention
Pay attention if employees act strangely or delay providing documentation when asked for further detail related to transactional information
Institute a hotline or other means for employees to report on fraud
Use the services of a fraud examiner if fraud is confirmed
---
Lessons learned from Dixon
Adhering to a set system of internal controls will go far to prevent fraud. While it is commonplace to become familiar and even develop some level of trust among co-workers, be sure to maintain a level of professionalism and detachment. Stick with the process. Don't deviate.
Director and Producer of All the Queen's Horses Kelly Pope PhD, CPA, an associate professor of accounting at DePaul University, sums it up the best by saying, "if fraud of this magnitude is happening in Dixon, it can happen anywhere."
About Zobrio
Zobrio is a preferred Blackbaud Channel Partner for Financial Edge, the industry-standard in Fund Accounting Solutions. Countless government entities have made Zobrio their trusted advisor, relying on our expertise and premium support for their fund accounting solutions. For more information on Zobrio or Blackbaud's Financial Edge Fund Accounting Solution, call us at 800.796.4984 or visit www.zobrio.com.